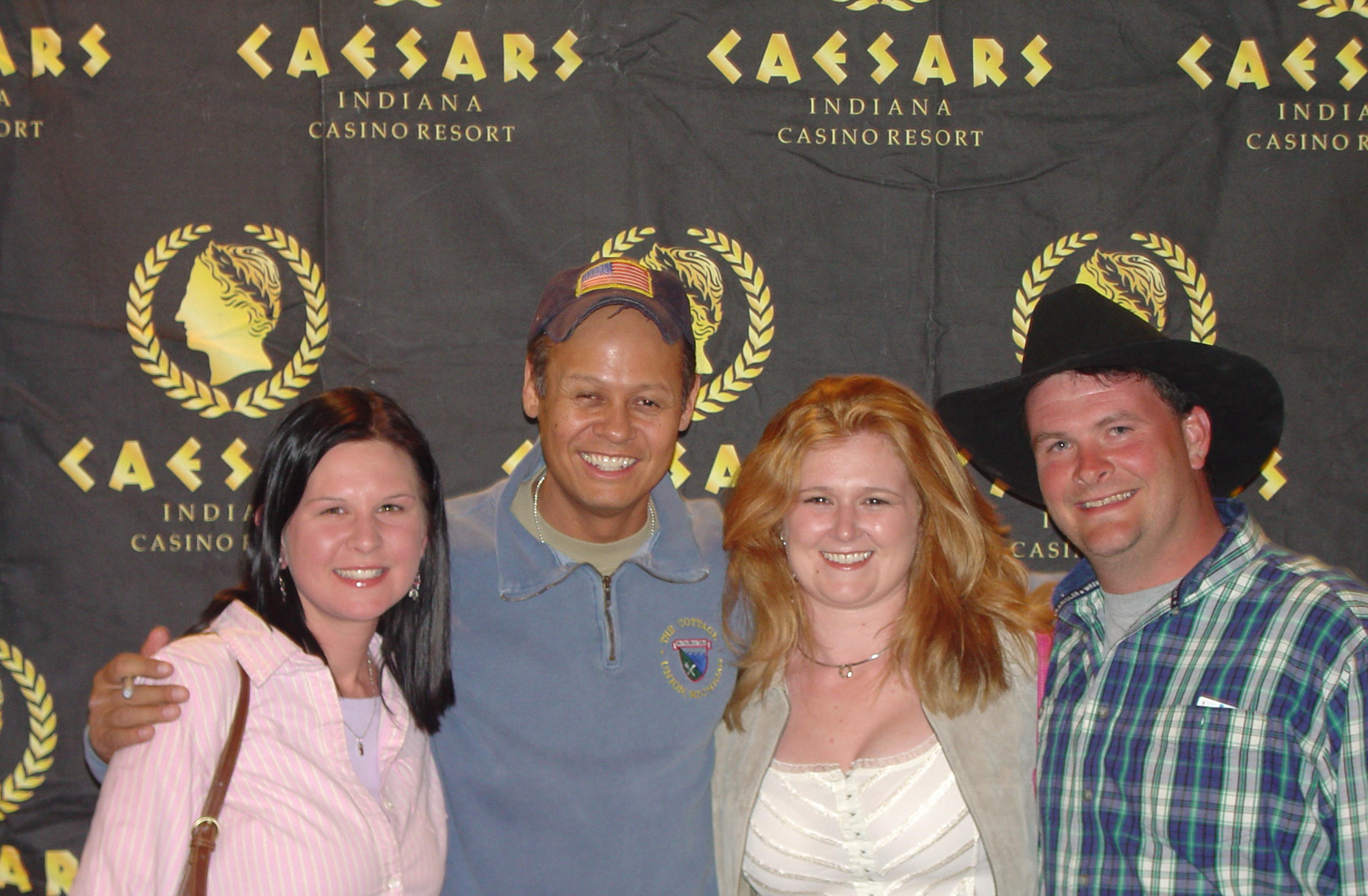 Life is an adventure, we sure are up for going new places and new experiences. Rod is always on the look out for something new, especially concerts! A few months ago he found out Neil McCoy was coming to Caesars of Indiana for a concert. It just so happens Sherry's husband works there and was able to reserve us a few tickets for the show.
The night of the concert exceeded all of our expectations! First we had a wonderful diner on the boat, glad we didn't eat that desert too! Brian surprised us all with an opportunity to meet Neil McCoy!! We went to the "Meet & Greet" got a picture taken, had drinks and appetizers. Words can't really describe how cool it was!
We had 3rd row center seats for the show! This was unlike any concert we've been too! Neil and his band were great! Telling jokes, playing all kinds of music not just country! They seemed to be a band who really enjoyed performing for the crowd, and had a good time doing it too! Everyone in the band was very talented! I'm not some music guru, but they sounded good!
The whole night was a wonderful time! Caesars has a great place for a concert, not a bad seat in the whole house! We would like to specially thank Brian for all the arrangements he made for us. Thank you so much! We had a great time! And thanks to Caesars for the great meal, and the opportunity to meet Neil McCoy! Enjoy these pictures!